• birthday gifts • craft shows • earrings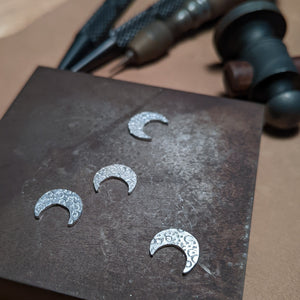 I made new mini moon and star stud earrings for La Festa Natale craft show this past December. I also made some moon pendants using a sheet of sterling silver I etched many moons ago. It was a really nice change of pace to get some time at my bench. Sawing, filing, hammering, and polishing are immersive, and it's so relaxing to get in the zone while creating. I made a limited number of pieces, and they sold out so fast that I only took a few progress pictures. When I make more, I'll list them in my online shop!...
---
• birthday gifts • birthstone • custom jewelry • signet rings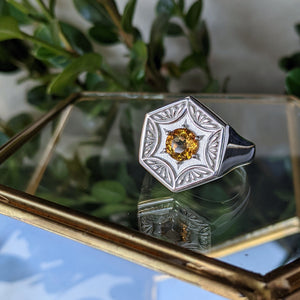 I just finished this sunny citrine signet ring. Signet rings are a truly classic style, and this modern take features a hexagon shape with delicate engraved details. Such a sweet gift for this November babe's 18th birthday!
---
• birthday gifts • graduation gifts • special details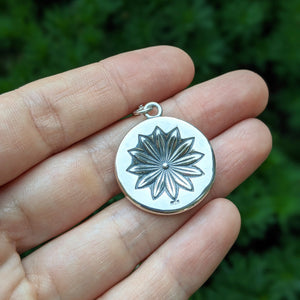 I try to make the back of my jewelry pieces just as special as the front. Not everyone will see the back or bottom of your jewelry, but you know what's there. Thoughtful details are one of the perks of shopping from a small business. See the front of this pendant and shop for it here!  
---
• anniversary gifts • birthday gifts • graduation gifts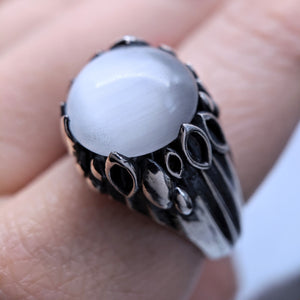 This is one of my original Christine Alaniz Designs rings, and one of the funkiest! I used the marquise shapes from the ring design as prongs to hold this white cat's eye glass cabochon gemstone in place. Pretty cool, right?⁠ You can shop the Lily Dome Ring here.
---
• birthday gifts • custom jewelry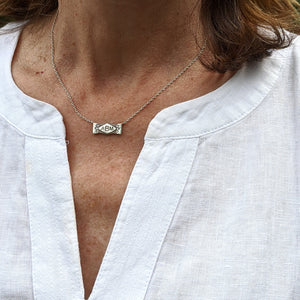 Anita requested a custom monogram pendant for her birthday gift last year. We decided to go with sterling silver for the metal, accented with round brilliant diamonds, all attached to a dainty 16" chain. She wears this necklace almost every day! Monogram jewelry is classic and timeless, and has been trending again recently. Have you been thinking about finally treating yourself to a piece of custom monogram jewelry? Send me a message to get your project started. Also, check out the matching earrings we made this year to go along with her necklace!