• birthday gifts • custom jewelry • heirloom jewelry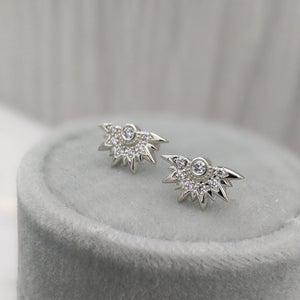 I'm so excited to share these custom, one-of-a-kind sterling silver earrings that I made for Anita's birthday last month. These are studded with itty bitty round brilliant diamonds that are just so sparkly!What's even more special about this project is the fact that I made these earrings match the custom monogram pendant I designed for Anita last year. Perks of having a custom jeweler!Do you have a special gift in mind for someone else, or even yourself? Drop me a line ASAP. There are less than three months until Christmas, and custom projects are first come, first served!
---
• birthday gifts • craft shows • pop-up shops • small business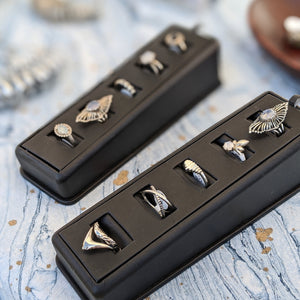 Thank you to everyone who came out to the Pittston 2nd Friday Art Walk last week. I had a great time, and everyone I chatted with was loving shopping outdoors in the brisk fall air! My most popular ring last week was the Lamella Ring, which comes in black diopside, chalcedony, moonstone, and labradorite. There are only a few left, so snap yours up while you still can!
---
• birthday gifts • graduation gifts • inspiration • navona handmade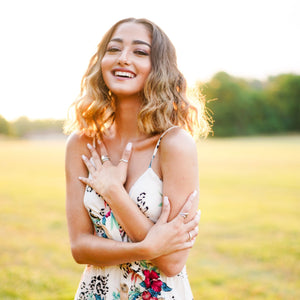 Recently, I collaborated with Philadelphia wedding photographer Kerasan R. LaMar, of Kerasan R. LaMar Photography. We've done several photo shoots together in Philadelphia, and he has a knack for coaxing authentic smiles out models for all of his portrait photography and head shots. For this photo shoot, I decided to use the more organic, handmade silver jewelry that I create for Navona Handmade. These accessories have texture, toughness, and a rustic feel that I love! Every year we make two collections of fun and fresh handmade goods that make perfect gifts. These shots include some of my current favorite stacking...
---
• anniversary gifts • birthday gifts • graduation gifts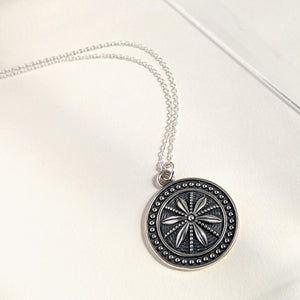 New jewel alert! You can check it out in my online shop here. This is a simple, classic necklace that would make a lovely graduation gift or mother's day present.