• birthday gifts • graduation gifts • inspiration • navona handmade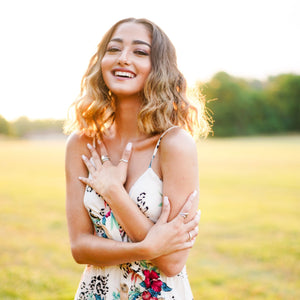 Recently, I collaborated with Philadelphia wedding photographer Kerasan R. LaMar, of Kerasan R. LaMar Photography. We've done several photo shoots together in Philadelphia, and he has a knack for coaxing authentic smiles out models for all of his portrait photography and head shots. For this photo shoot, I decided to use the more organic, handmade silver jewelry that I create for Navona Handmade. These accessories have texture, toughness, and a rustic feel that I love! Every year we make two collections of fun and fresh handmade goods that make perfect gifts. These shots include some of my current favorite stacking...
---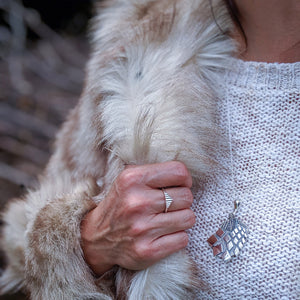 Our latest collection for Navona Handmade was inspired by our travels in the city of Pittsburgh. You can see skyscrapers in this crescent ring, and a hint of Randyland in this pendant.
---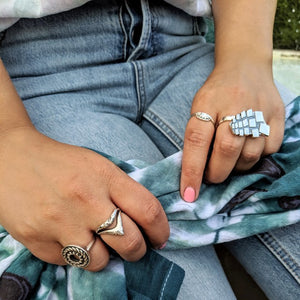 Check out the brand new Three Rivers Collection for Navona Handmade! We found so much inspiration in Pittsburgh, from Fallingwater to Randyland to the Andy Warhol Museum. Our new collection is fun and quirky, and we're so excited about it!
---
• craft shows • navona handmade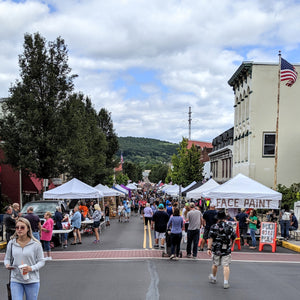 It's time for fall craft shows! This Saturday I'll be selling the jewelry I create for Navona Handmade at the 40th Annual Fall Arts & Crafts Festival in Danville, Pennsylvania, which is located about one hour west of Wilkes Barre. When: Saturday, September 7th, from 9am - 5pm Where: We'll be set up right outside fo Julia's very own Knack Creative Studio, at 339 Mill Street, Danville, PA 17821 Over 125 local vendors exhibit their fine arts and photography, handmade crafts, soaps and beauty items, and more! So, you'll feel really good supporting the local economy while acquiring unique gifts...
---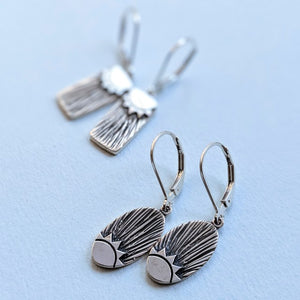 Here are a couple pairs of one-of-a-kind hand-textured earrings I made for Navona Handmade. Follow us on Instagram and Facebook, if you don't already!