• earrings • press • small business
I donated a pair of my Peacock Earrings to my high school's Bulldog Bash Online Auction this year! Want to get your hands on them? You can click here to bid on my earrings, and tons of other art pieces donated by Wilson High School alumni. From the auction website: "This year our auction is unique featuring artwork and handmade pieces, to celebrate the arts and honor our 2022 Legacy Award recipient, Mr. Robert H. Chappel. Many items were donated by Wilson School District staff and former Wilson students! Make sure to read all of the item descriptions for details....
---
• craft shows • philadelphia • pop-up shops • press
Check out this article from Philadelphia Style that shows some highlights from the pop-up shop I participated in earlier this fall. Bela Shehu of NINOBrand and Karin Copeland arranged for a curated selection of local Philadelphia jewelers, artists and creatives to sell work exclusively to the Marie Forleo book tour crowd. This pop-up shop was part of Bela's Private School Experiment, which "designs and hosts interactive experiences for the curious and the creative, creating experimental installations that entice and delight the senses.  Begin the night with an interactive shoppable experience from Private School. Engage with the designers behind some of...
---
• custom jewelry • press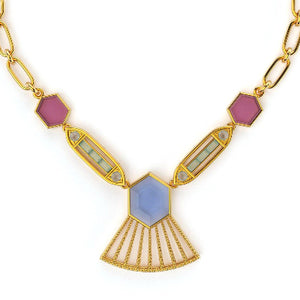 The Design Challenge Every year MJSA (Manufacturing Jewelers & Suppliers of America) presents nine designers with a fictional story about a customer, Sarah, and a selection of amazing gemstones; from those elements, they agree to render a piece of jewelry. Every month from January through September, MJSA features the design of one of the participating designers. You can read the full design inspiration story here. My Inspiration When reading Sarah's story, the part that stood out the most to me was the connection between Sarah and her parents. I wanted to honor her parents' desire to celebrate their daughter's achievements...
---
• craft shows • pop-up shops • press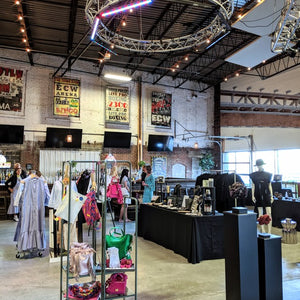 Here are a few shots from last nights's pop-up shop during the Marie Forleo book tour for her brand new self-help book Everything is Figureoutable. Thank you to Bela Shehu from NINOBrand and Karin Copeland for bringing us all together! I had a table set up with all of my Christine Alaniz Designs jewelry, as well as a carefully curated selection of Navona Handmade goods available for sale.