Blog — education & resources
At the beginning of this year, I was at home on maternity leave with my new baby, Michael. In the weeks leading up to March 9th (my return to my day job), I did a few test runs at daycare, practiced using my breast pump, and labeled everything my son owns with a marker. I was so busy getting ready to go back to work that I wasn't paying any attention to the approaching health crisis: coronavirus, or COVID-19. After only six days back at work after maternity leave, Philadelphia was shut down. We've been staying home as much as...
---
• custom jewelry • education & resources • heirloom jewelry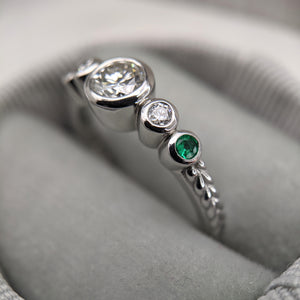 Can You Make New Jewelry from Old Jewelry? The answer is YES! I can take gemstones out of your old jewelry and remount them into a new piece. Pick a piece of jewelry from my website and we'll set your stone into it. Or, we can create something totally new and unique for your heirloom gems. We can also recycle your silver, gold, or platinum metal and put the proceeds towards this project. Reasons for Redesigning Your Jewelry There are tons of reasons you might want to re-purpose your old jewelry, including: Update the style of your jewelry Move...
---
• education & resources • philadelphia • women's jewelry association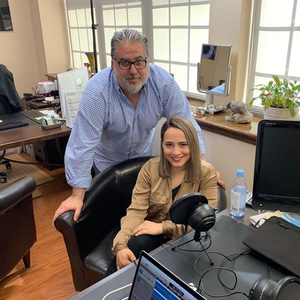 Thank you to Joshua Hyman, GG (GIA) of Philadelphia Jewelry Appraisers for spending time with us this past sunny Sunday afternoon!Josh is a 4th generation Philadelphia jeweler with an interesting journey, both on Jeweler's Row and off. He showed us the tools he uses for his appraisal work, as well as his fascinating collection of gems, minerals, and crystals. As always, he entertained us with the stories of where the different pieces of his collection came from. Right before we arrived for his lecture, he and Lauryn Volovar had just recorded their newest podcast episode of Gemology Worldwide. Make sure...
---
• craft shows • education & resources • inspiration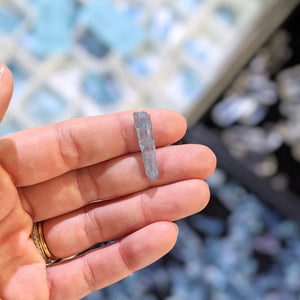 I picked up some new cabochon gemstones this weekend at Gemarama, which is hosted by the Tuscarora Lapidary Society. I realized that I've been meaning to go to this show for TEN. YEARS. My to-do list is slowly going down...
---
• education & resources • inspiration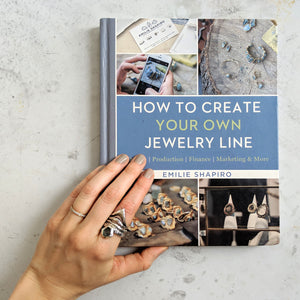 The Philadelphia Chapter of the Women's Jewelry Association is encouraging its members to share their favorite books related to the metals and jewelry industry. This year, I shared Emilie Shapiro's How to Create Your Own Jewelry Line. It's a book I wish I had read while I was still in college, or at least before I started up my small business! Now, I always bring it up when I meet a jeweler struggling to start their own small jewelry business. There are lots of tips and tricks that are super helpful for those of us who went to art (not...